The iXflash doesn't come with a lot of extras. Inside the box you'll find the drive and a small quick start with instructions on how to download and use the iOS app.
Physical Features:
The iXflash is fairly compact for a flash drive with both USB 3.1 and Lightning connectors. It measures 44.6mm long, 12.6mm wide and 8mm thick and tips the scales at a mere 10g.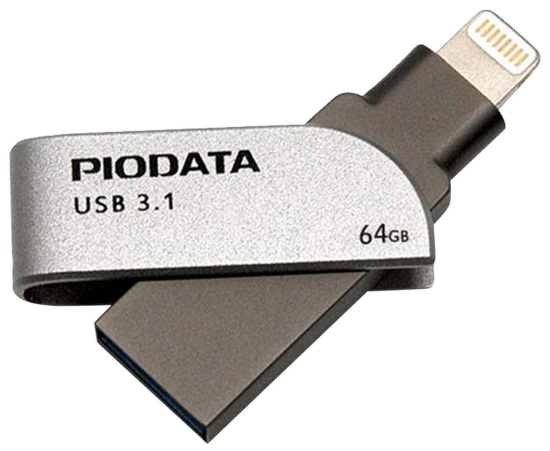 The body of the iXflash is constructed out of lightweight, gray plastic and has a nice looking, matte finish. The drive is also protected by a silver, metal swivel that rotates around its axis to expose the USB and Lightning connectors.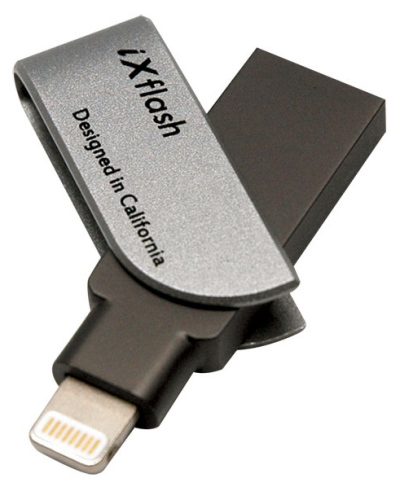 I wasn't able to crack the iXflash open. However, using Flash Drive Information Extractor, I could see that the drive uses Phison's PS2310 controller. The app was not able to identify the memory chips but the flash ID (983C98B3 7672) indicates it is TLC NAND manufactured by Toshiba.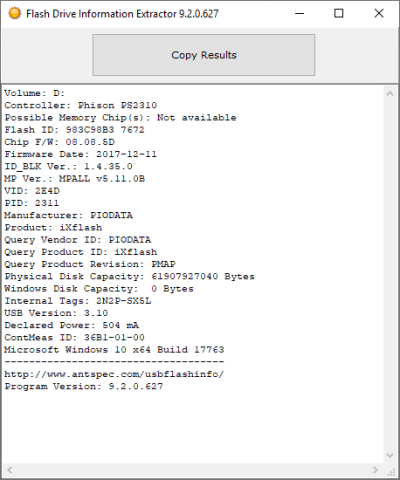 In addition to having both Lightning and USB 3.0 connectors, the iXflash's biggest feature is the mobile app available for Apple devices like the iPhone, iPad and iPod. With this app, users can take pictures and videos without using your device's memory, free up space by moving files to the iXflash and watch movies and listen to music stored on the drive.
The iXflash app can be downloaded for free from the Apple App Store. Once installed, you'll find an "iXflash" on your home screen. Clicking on the shortcut will launch the app and, from the main menu, you can see how much is free on the drive as well as your device.