Aug, 06 2021
Vinpower produces a number of content that can be used by our resellers on e-commerce sites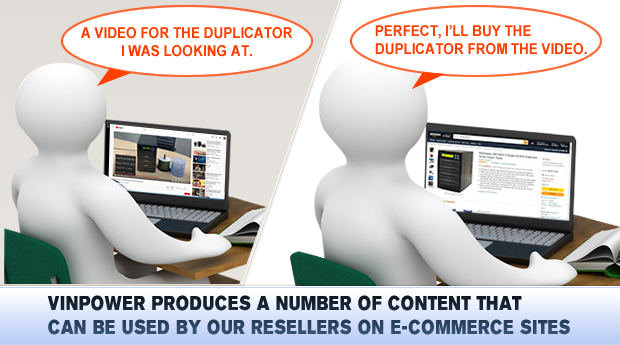 Even though online ecommerce sales growth compared to traditional brick and mortar stores was happening before the pandemic, COVID certainly expedited the transition making huge inroads on overall sales volume. Now that the genie is out of the bottle, we're only going to see even more inroads for online shopping, especially for unique or niche oriented items. That's why Vinpower has been using this past year to improve and make available better digital content to represent our products to improve visibility and attractiveness to consumers. From how to videos to static images, we are constantly upgrading and improving the collateral we can offer for our expanding product lines.
As you can see from the below images and videos, we are creating simple yet captivating content that helps give consumers a better understanding and appreciation for our product lines. We are happy to offer this collateral to our reseller and distributors so that they can use them globally for their own online listings of our products. Want to show how easy a duplicator is to use, we have a video for that. Want to show a drive's media compatibility list, we have those charts. Want to use an image to convey the uses and advantages for our media, we have images for that. We can work with our channel to help put our products in the best light to lead customers to that Buy button, whether it's on your own e-commerce site or through a large scale national site, like Amazon.
Here are a few examples on YouTube:
https://youtu.be/D5XY-KWyWUg
https://youtu.be/g8mQcKHdn3o
https://youtu.be/P_2oBWV78yA
To learn more about this item, or any of Vinpower's line of products, visit www.vinpowerdigital.com, or speak with a Vinpower representative in your area.
Interested in this article? Click on the following link to read this and all previous email blasts and interesting related content from Vinpower's official Blog: https://blog.vinpowerdigital.com/