Aug, 27 2021
The Consumer Technology Association (CTA) sent out an announcement that all attendees to CES 2022 have to show proof of vaccination for in person entry.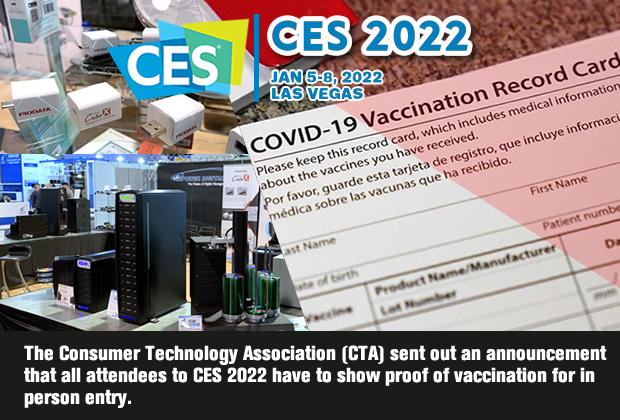 Vinpower will resume exhibiting at the CES tradeshow in Las Vegas in January of 2022. After a year layoff and virtual exhibition, CES will resume in person exhibition at the Las Vegas Convention Center. However, the Consumer Technology Association (CTA), that puts on and runs the CES tradeshow has recently put out a press release stating, "(CTA) will require in-person attendees to provide proof of COVID-19 vaccination." "CTA is also assessing the acceptance of proof of a positive antibody test as an alternative requirement …"
These are the policies as laid out in the recent CTA press release: we will require all in-person attendees to provide proof of COVID-19 vaccination
Vinpower is merely conveying the statement as released by the CTA as we want the show to be as safe as possible while being able to still carry on a more traditional in person CES. If you plan to attend CES, we hope that you can visit our booth to discuss our current and upcoming products. In addition, if you want to make sure you won't have any surprises prior to showtime, make sure you communicate with the powers that be at CES in order to meet the requirements as I'm sure there will be fluctuations as information is updated and modified based on the spread of COVID throughout the globe.
To learn more about this item, or any of Vinpower's line of products, visit www.vinpowerdigital.com, or speak with a Vinpower representative in your area.
Interested in this article? Click on the following link to read this and all previous email blasts and interesting related content from Vinpower's official Blog: https://blog.vinpowerdigital.com/