Sep, 23 2022
Vinpower will showcase our newest and most exciting product launch in our 20+ year history at the 2023 CES.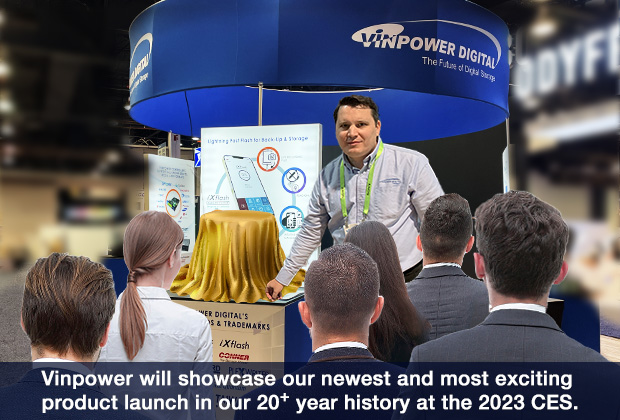 I love surprises but hate waiting for them. However, this surprise will be well worth the wait! This is a project we've been working on for quite a while now, but its finally coming to fruition and what better place to unveil it than the international stage of the 2023 CES. We're giving you plenty of advance notice because CES registration is now open and we wanted everyone to have plenty of time to make arrangements to get registered, secure travel and accommodations and be amongst the 1st to see a potential revolution in the electronics industry. We look forward to seeing everyone January 5th – 8th, 2023 at the Las Vegas Convention Center in Las Vegas, Nevada. Don't miss out…
To learn more about this item, or any of Vinpower's line of products, visit www.vinpowerdigital.com, or speak with a Vinpower representative in your area.
Interested in this article? Click on the following link to read this and all previous email blasts and interesting related content from Vinpower's official Blog: https://blog.vinpowerdigital.com/