How to use Multi-File Copy Connect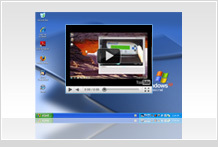 This video shows how to use the new Vinpower Digital duplicator feature, Multi-File Copy Connect. A file folder is copied to the hard drive of a Vinpower Digital duplicator and then a data disc is burned from the files.

Vinpower Digital duplicators that include the new Series 3 controller and a hard drive can be upgraded at the time of purchase to include Multi-File Copy Connect. This feature allow users to drag a file folder, full of files, to the hard drive of the duplicator and begin copying discs, without first creating a Master disc. Dragging a file folder is less time consuming than generating a finished disc and is less expensive, as no media is used in the process.

Using the Multi-File Copy Connect feature of a Vinpower Digital enabled duplicator allows the user to begin duplicating discs quicker and more economically than the more labor-intensive process of disc creation, normally associated with disc duplication.